USDA loan (Section 502) is a home loan that is guaranteed by the United States Department of Agriculture. It offers very low and competitive interest rates on home loans to borrowers with no down payment requirements.
The USDA loan is one of the most beneficial programs for homebuyers wishing to purchase a home outside of densely populated areas.
Borrower Benefits and Program Details
No down payment required – 100% financing
Available for Purchase or Refinance
Finance closing costs/prepaids if appraised value is above purchase price
Flexible Credit Guidelines
Lower mortgage insurance
Lower Interest Rates
No cash reserves required
Seller can pay closing costs
Geographic Restrictions
Income eligibility limits apply
How does the mortgage insurance work on a USDA loan?
With a conventional loan, lenders require you to pay "private mortgage insurance" (PMI) if you don't come up with a 20 percent down payment. FHA loans also have high annual mortgage insurance fees.
USDA loans, on the other hand, don't have PMI. Instead the USDA uses two fees: an upfront guarantee fee that is paid once when you close on the loan, and an annual fee, which gets lumped into your monthly mortgage payment. The upfront fee is 1 percent of the total financed amount while the annual fee is 0.35 percent of the loan's current balance.
USDA loans have the lowest funding fee of all government-backed loan products.
How do I know if the property qualifies for a USDA loan?
The vast majority of the United States falls within what the USDA considers an eligible, rural area. While the goal is to boost population in non-urban areas, the USDA's definition of rural areas casts a broad net. In fact, a "rural" area is defined as any area with a population of less than 35,000 people. That means that an estimated 97 percent of the country could qualify for a USDA loan.
To find out if the property qualifies for a USDA loan, you can visit the USDA website at the link below: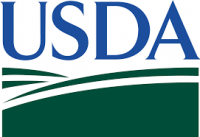 PLEASE NOTE: LOAN PRODUCTS AND THEIR GUIDELINES CAN CHANGE AT ANY TIME.
DISCLAIMER: This is not an offer to make a loan or to make a loan on any particular terms. All loan applicants must qualify under underwriting requirements and satisfy all contingencies of loan approval. Rates and terms subject to change without notice. Norcom Mortgage NMLS ID # 71655 (www.nmlsconsumeraccess.org)