VA
A VA loan is a mortgage loan guaranteed by the United States Department of Veterans Affairs. It is a valuable benefit for qualifying military veterans and active servicemen and women. They program offers no down payment options with flexible qualification guidelines.
Borrower Benefits and Program Details
100% Financing
No Monthly Mortgage insurance premiums or PMI to pay
Limitation on buyers closing costs. Sellers can pay all of a buyers loan related closing costs
Lower average interest rates than other loan types
VA Loans have a government guarantee
VA Loans don't allow a prepayment penalty
It is easier to qualify for a VA loan
VA Closing costs are lower
VA Loans are assumable
VA offers funding fee flexibility
Who is eligible for VA financing?
VA home loans are available to active service members, veterans (unless dishonorably discharged), and in some cases, surviving family members. You are probably eligible if one of the following is true:
You've served 181 days of active duty during peacetime
You've served 90 days of active duty during wartime
You've served six years in the Reserves or National Guard
Your spouse was killed in the line of duty and you have not remarried
Your eligibility never expires. Veterans who earned their benefit in long ago are still using their benefit to buy homes.
About the VA funding fee
The VA charges an up-front fee to defray the costs of the program and make it sustainable for the future.
Veterans pay a lump sum that varies depending on the loan purpose, the veteran's military experience, and down payment amount.
The fee is normally wrapped into the loan; it does not add to the cash needed to close the loan.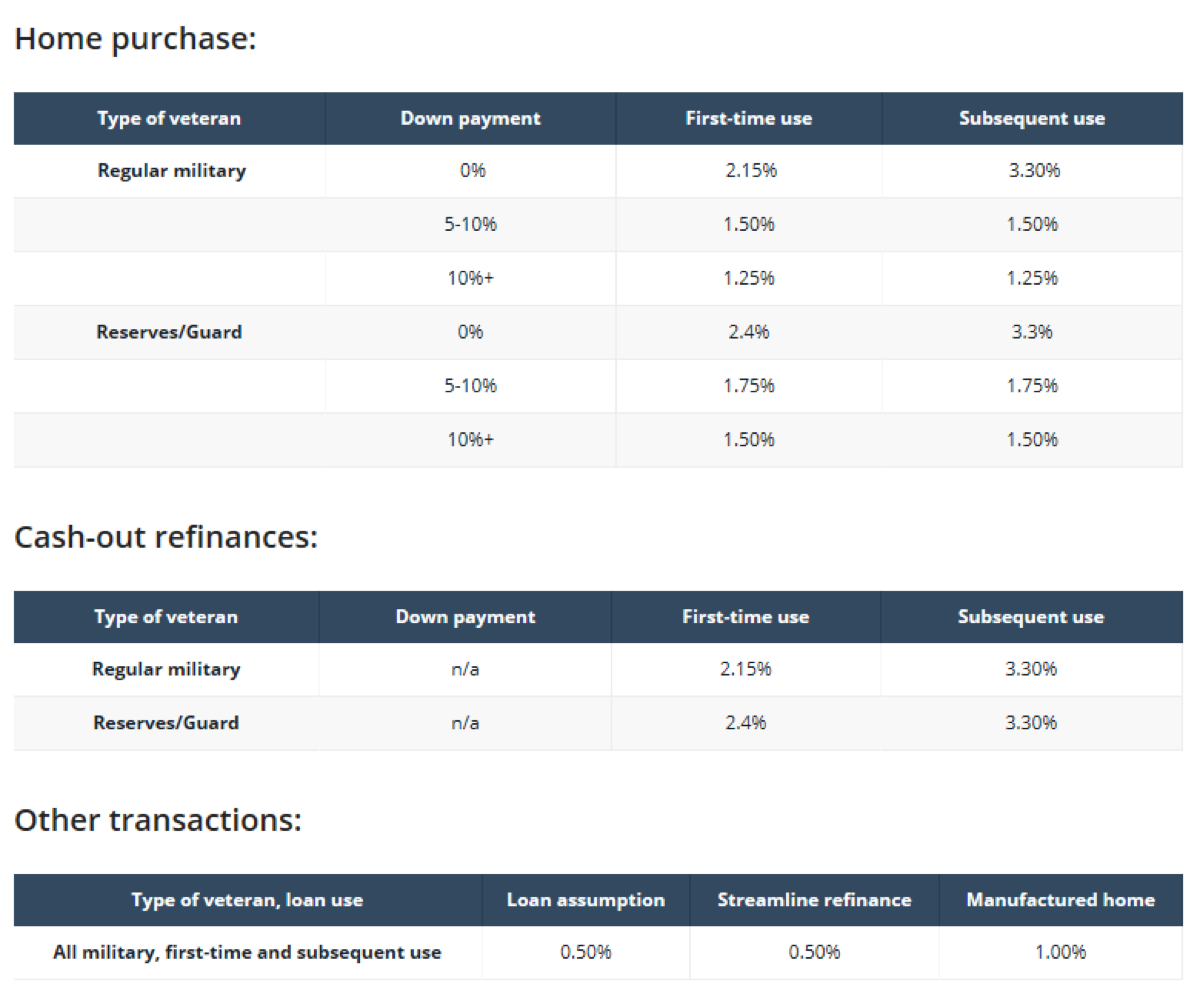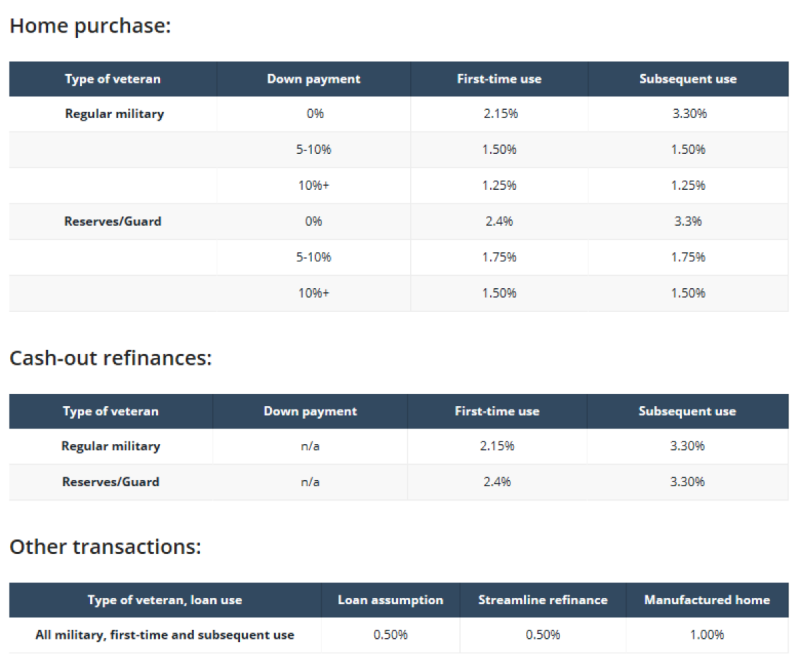 Note that not all veterans pay the funding fee. Veterans receiving compensation for a service-connected disability are exempt, as are surviving spouses of veterans killed or missing in action.
VA Streamline
Current VA mortgage holders may benefit from refinancing options available with a VA Streamline.
The VA Streamline Refinance is also known as the Interest Rate Reduction Refinance Loan (IRRRL). The IRRRL allows you to refinance your current mortgage interest rate to a lower rate than you are currently paying.
The Streamline loan is extremely popular because of its ease of use: once you have already been approved for your initial VA purchase loan, it is relatively simple to lower your interest rate and experience considerable savings.
VA loan closing costs can be rolled into the cost of the loan, allowing veterans to refinance with little or no out-of-pocket expenses.
In order to qualify for a VA Streamline, you must meet the following requirements:
Be current on your VA mortgage with no more than one 30-day late payment within the past year.
Your new monthly payment for the IRRRL must also be lower than the previous loan's monthly payment. (The only time this condition does not apply is if you refinance an ARM to a fixed rate mortgage.)
You must not receive any cash from the IRRRL.
You must certify that you currently or previously occupied the property.
You must have previously used your VA Loan eligibility on the property you intend to refinance. (You may see this referred to as a VA to VA refinance.)
PLEASE NOTE: LOAN PRODUCTS AND THEIR GUIDELINES CAN CHANGE AT ANY TIME.
DISCLAIMER: This is not an offer to make a loan or to make a loan on any particular terms. All loan applicants must qualify under underwriting requirements and satisfy all contingencies of loan approval. Rates and terms subject to change without notice. Norcom Mortgage NMLS ID # 71655 (www.nmlsconsumeraccess.org)