Advancements in technology are changing the way we do business and engage your members. Our full technology suite is at the forefront in the industry and enables us to do our job more efficiently. Our integrated and synced systems manage our day-to-day activities, organize our credit union partners, and automate communication with your members to keep them in the loop about the process.

Loan Beam takes away the stress and time of calculating difficult Self Employed Income. Upload Tax Returns and it provides accurate income in minutes. At our company we use the best income tools to aid in the most accurate pre-approvals.

Day 1 Certainty™ from Fannie Mae integrates an automated pre-verification step in the lending process. The verification is handled electronically and takes very little time with dramatic benefits. By using electronic data instead of hard-copy documents, our company and borrowers experience a simpler, faster lending process.
The program is a significant move on the part of Fannie Mae to embrace technology to provide greater efficiency and significantly reduce risk in the mortgage lending process. Through Day 1 Certainty, lenders get:
An easier documentation process for essential loan information
Streamlined loan processing
Dynamic underwriting based on confirmed information about income and assets
An efficient process that eliminates duplicate documentation and checks
Freedom from certain representations and warranties for eligible mortgages
Faster closing — with confidence

The majority of lenders use Encompass, but our company has fully integrated all loan functions within the software for a one-stop process. From video notifications to individualized, populated settlement fees, everything is done within Encompass. We employ Ellie Mae Master Certified Administrators to continue to tweak and enhance the system every day.
Credit Union Marketing Portal
Our company has a talented marketing team including a videographer, designer, and copywriter. The Marketing Portal has on-demand materials that can be accessed 24/7 with your personalized credit union information included.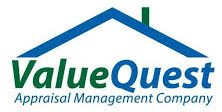 Norcom has our own appraisal management company in house. This allows us to have access to the best local appraisers, quick turnaround times and reliable customer service. Norcom gets answers quickly without any delays.
Private Label Loan Application
Credit Unions that are our partners have their own loan application built into their website. Online application flow into Encompass and borrowers can upload documents directly into the system.
Member Database Management
Credit Unions will have access to every member that applies for a mortgage with 24/7 access to a secure login to view loan details. Credit Unions will be able to view in real time their member applications and will be sent an email whenever a member applies for a mortgage with our company.
"Audra Santos and the Norcom mortgage people have been a extremely valuable to our Credit Union. Working with our members in a very flexible way, Audra provides education and unique solutions to offer financing that works for members. Our members have been very pleased with the services and great solutions provided by Norcom Mortgage, making home ownership affordable for our members!"

John Coniglio, Former Director, Marketing, Tri-Town Teachers FCU